Auditorium & Seminar Halls
THE AUDITORIUM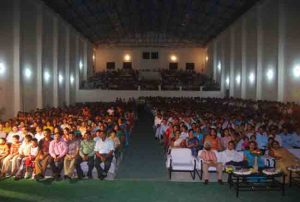 A 1500 -seater acoustically equipped air-conditioned auditorium is one of the state-of- assets of BIET . Spread across 500 sq. metres, the facility is used for institutional and departmental activities. The college has one auditorium. The auditorium is used for activities such as seminars, guest lectures, cultural activities, department functions and other events. The auditorium has provision for latest public addressing systems, LCD projectors, slide projectors and comfortable seats.
SEMINAR HALLS
The fully air-conditioned seminar halls are provide to every department which are an ideal venue for seminars and international conferences. It includes the latest digital sound system with extra woofers, LCD projectors and automated screen. In order to cater to the diverse needs of the participants and the presenters,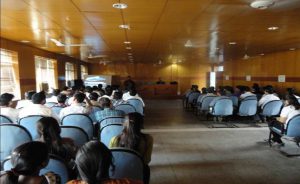 Some of them are as following:
The college also has a conference hall in administrative block with all the modern audio-visual setups.
The Department of Computer Sciences & Engineering also hosts a spacious seminar hall which can accommodate 250 persons at a time.
The Civil Engineering Department has a fully ac seminar hall with accommodation of 150 people and known as media Centre.
The Electronics and Communication Engineering has also added a seminar hall in its block. This seminar hall has a seating capacity of 50 persons.
The Department of Mechanical Engineering also have a seminar hall with accommodation of 50 person at a time.
M.B.A. department also has its own fully air-conditioned seminar hall with an accommodation of 100 persons.